Perla Atiyah
Research Interests
Dr. Atiyah's research interests include the economic valuation of marine and coastal resources and policy development related to their conservation.
Selected Publications
Atiyah, P., Pendleton, L., and Vaughn, R. 2013. Measuring the Effects of Coastal Mitigation on Beach Attendance. Marine Pollution Bulletin vol. 72, pgs 87-93.
Atiyah. P. 2012. Measuring the Impacts of Mitigation Policies on Beach Use and Economic Values. Conference Proceedings, Annual World Congress on Oceans in Dalian, China.
Atiyah, P. 2010. Economic Valuation of Marine and Coastal Resources in the United Arab Emirates. Conference Proceedings, Beyond Copenhagen: Environmental Diplomacy at the Crossroads, in collaboration with the Ministry of Foreign Affairs, Abu Dhabi, United Arab Emirates.
Pendleton, L., Atiyah, P., and Moorthy, A. 2007. Is the Non-Market Literature Adequate to Support Coastal and Marine Management: A Review and Analysis. Ocean & Coastal Management vol. 50, pgs. 363-378.
Atiyah, P. and Pendleton, L. 2006. The Non-Market Value of Beach Recreation. Conference Proceedings, International Conference on the Management of Coastal Recreational Resources, Euro-Mediterranean Centre on Insular Coastal Dynamics, Malta.
Al-Samarrai, H., Matud, J., Wiesenthal, K. Atiyah, P., and Bruchet, A. 2005. Sensory evaluation of the odors produced during bromophenol formation using a multi-level statistical model. Water Science and Technology vol. 49, pgs. 241-248.
Academic Degrees
Ph.D., Environmental Management, University of California-Los Angeles, 2008
M.A., Environment and Development, University of London SOAS, 1999
B.Sc., Environmental Science, Northwestern University, 1998
B.Sc., Geography, Northwestern University, 1998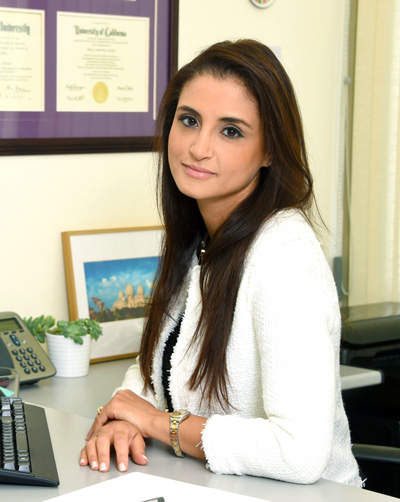 Perla Atiyah
Visiting Assistant Professor

Office: Bassil 404
Extension: 2377
Email: perla.atiyah@lau.edu.lb