Marc Haddad
Research interests
Modeling and simulation of socio-technical systems for policy analysis
Assessments of energy use, environmental impacts and costs for sustainable mobility
Application of systems thinking and lean thinking in industrial and business contexts
Technology entrepreneurship and strategic management in local and regional startups
Selected publications
Haddad, M. G., Mansour, C. J., & Afif, C. (2017) Future Trends and Mitigation Options for Energy Consumption and Greenhouse Gas Emissions in a Developing Country of the Middle East Region: a Case Study of Lebanon's Road Transport Sector. Environmental Modeling & Assessment, 1-14.
Mansour, C. J., & Haddad, M. G. (2017). Well-to-wheel assessment for informing transition strategies to low-carbon fuel-vehicles in developing countries dependent on fuel imports: A case-study of road transport in Lebanon. Energy Policy, 107, 167-181.
Haddad, M. G., Zouein, P. P., Salem, J., & Otayek, R. (2016). Case Study of Lean in Hospital Admissions to Inspire Culture Change. Engineering Management Journal, 28(4), 209-223.
Haddad, M., Mansour, C., & Stephan, J. (2015, March). Unsustainability in emergent systems: A case study of road transport in the Greater Beirut Area. In 2015 International Conference on Industrial Engineering and Operations Management (IEOM), pp. 1-10. IEEE.
Haddad, M., & Bozdogan, K. (2009, July) Knowledge Integration in Large-Scale Organizations and Networks: Conceptual Overview and Operational Definition. Working Paper. http://dx.doi.org/10.2139/ssrn.1437029.
Haddad, M. (2007, April) Knowledge integration for technical problem solving in complex aerospace systems development: the case of military avionics. In MIT Lean Aerospace Initiative Plenary Conference on "Enterprise Transformation: Closing the Gap between Knowledge and Implementation". Cambridge, MD.
Academic degrees
PhD in Technology Management and Policy, Massachusetts Institute of Technology (2008)
MS in Transportation Systems Engineering, Georgia Institute of Technology (1998)
MS in Aerospace Engineering, Georgia Institute of Technology (1993)
BE in Aerospace Engineering, Georgia Institute of Technology (1992)
Minor in Composites Engineering, Georgia Institute of Technology (1992)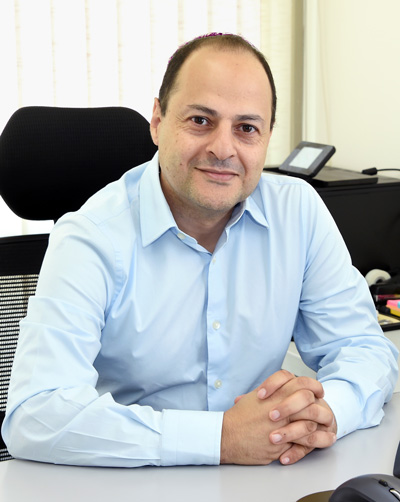 Marc Haddad
Assistant Professor

Office: Bassil 207
Extension: 2480
Email: mhaddad@lau.edu.lb