Ducati Workshop
Posted January 8, 2010
Industrial & Mechanical Engineering students participated in a practicum on car diagnostics held on January 5 at the Ducati Workshop in Ain el Roumaneh. The workshop, which was given by Mr. Gilbert Khoury, an MIT graduate, introduced students to recent advancements in the automotive industries. Diagnostics were carried out on a Ferrari, a Ducati motorbike and an armored Mercedes S600.

Mr. Gilbert Khoury showing the diagnostic output applied on a Ferrari.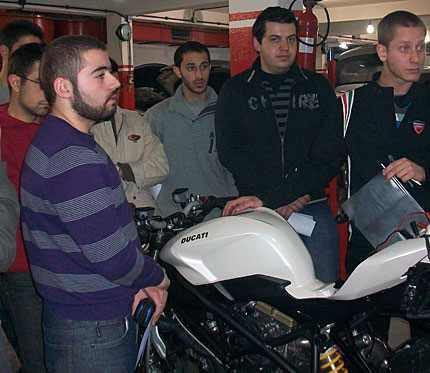 Diagnostic test run on a Ducati motorbike.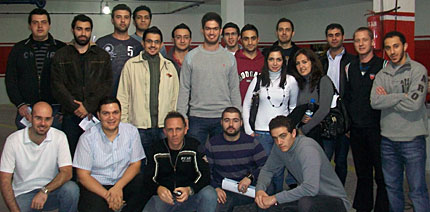 Group picture of the participants at the Ducati Workshop.