Dynamic Assessment of the Swing-through Gait Method for Patients with Thoracic Spinal Cord Injuries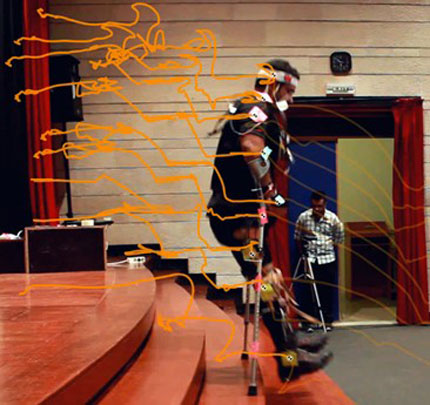 Abstract
This paper entails a study of the dynamics of the swing-through gait method used by patients who suffer from thoracic spinal cord injuries. A total of four 9 DOF GY-85 IMU sensors and four 9 DOF Razor IMU - SEN10736 sensors were placed at different spots on a subject's body in order to quantify the accelerations and roll-pitch-yaw angles present at these lo-cations during different types of activities. Video tracking of the body parts using Kinovea software allows for the calculation of velocity and acceleration profiles of these parts during slow walking. Energy is evaluated using these values and then it is compared to benchmarks found in the literature for patients who use similar methods of ambulation.
Journal / Conference Name
To be sent for publication.
< Previous Paper | Next Paper >
Project Details
Department: Industrial & Mechanical
Student Name: Mario K. Msan
Advisor Name: Dr. B. Akle