Success Stories
2016-2017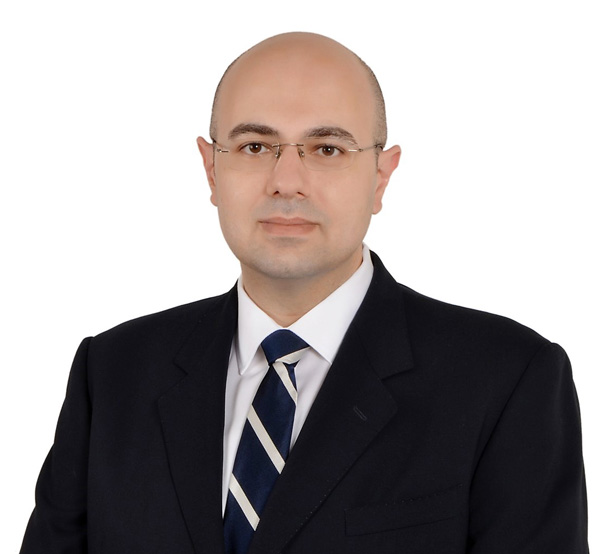 Dr. Chadi Younes is the Vice President of Alcazar Energy, an independent developer and power producer focused on mid-market renewable energy generation across the MENA region based in Dubai, U.A.E. He earned his B.E. in Civil Engineering from LAU in 2006 then pursued graduate studies at Florida International University, Miami, where he earned a Ph.D. in civil engineering in 2012. He believes that knowledge is becoming the most important thing in today's world and good specialists are needed everywhere. LAU education provides students with useful skills and living experience to achieve the best in the job market.
Tannous Frangieh is an Embedded Electronics Research Engineer at GE Global Research. In addition to seeking to improve lives of millions of people worldwide, he thinks fondly of the SOE Faculty who diligently taught him fundamental concepts, skills, integrity and ethics, raising his scientific curiosity.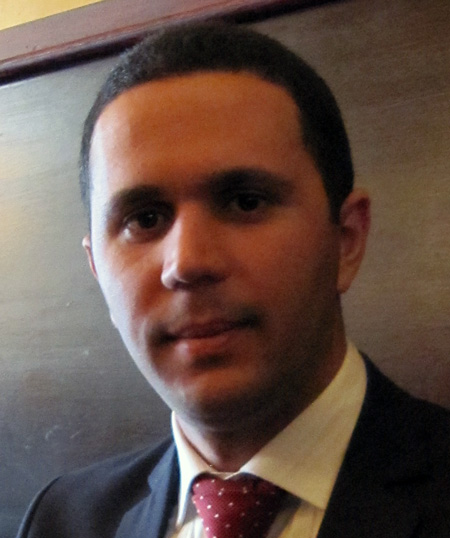 Mario Bkassiny is Assistant Professor of Electrical Engineering at the State University of New York. LAU has played a major role in providing a great learning experience and shaping his academic engineering career. He graduated from LAU with a B.E. in Electrical and Computer Engineering in 2009.
Choucrallah Karam graduated with a B.E. in Industrial Engineering from LAU in 2004. He is currently Managing Director at Improstrat, a firm he co-founded with his wife, also an LAU graduate, and offering management advisory services to GCC clients in the healthcare, education, hospitality and technology sectors.
Antoine Skayem is an Entrepreneur who founded several startups specializing in various fields such as renewable energy and energy efficiency solutions as well as solar powered, agricultural irrigation dynamic-control devices.
2015-2016
Hadi Nassar is the Regional GM – Gulf Region of Van Leeuwen Pipe & Tube, an International company founded in 1924 specializing in steel pipes and related products and serving many industries such as Oil & Gas, Power, Process, Steel Constructions, Fluid Power & Equipment Manufacturing. He graduated from LAU in 1999 with a B.E. in Civil Engineering. In his own words: "I would like to thank LAU for preparing me to be technically competent, able to work both independently and collaboratively, and become a leader in today's workplace."
Ziad Sankari graduated from LAU in 2007 with a BE in Computer Engineering. A Fulbright scholar, he pursued a double MS in Biomedical Engineering and in Electrical and Computer Engineering from the Ohio State University. He founded a company, CardioDiagnostics, which became a leading provider of real‐time cardiac monitoring solutions in the US and other global markets. Its technology has saved a number of lives in the U.S. and continues to improve the quality of lives for others around the world. Ziad's work was recently recognized by President Barack Obama at an honorary event in the White House.
Christian Kozma is the General Manager of Thyssenkrupp Elevator Egypt S.A.E. He was part of the first graduates in mechanical engineering in 2004. He looks back at his years at LAU and concludes his achievements are due to the solid and rich background he received.
Carine Baroudi Barakat is Managing Director of ENTOTOX PUBLIC HEALTH, a company that deals with Pest management in the region servicing thousands of clients in Lebanon, KSA and Qatar. She believes that the most important lessons she learnt were critical thinking and analysis, as well as the will to try to optimize and do things more efficiently.
2014-2015
Paul G. Reaidy is a graduate of the LAU School of Engineering, currently working at Procter & Gamble EMEA and sitting on the Mechanical Engineering Program Advisory Council. In his own words: "The Engineering program at LAU helped lay the foundation for a rewarding career through its emphasis on critical thinking, individual development & team work – skills that enabled my classmates & I, to navigate a variety of business & engineering challenges in the years there after. I am thankful for the relationships we built with colleagues, professors, the administration & the school leadership – these relationships have opened professional opportunities, yet more importantly have endured the test of time."
2009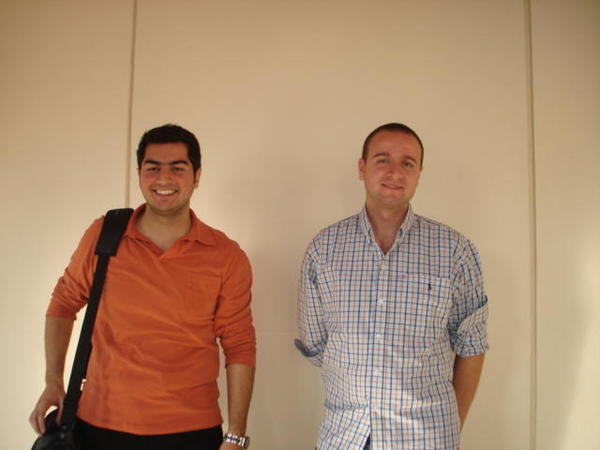 Computer engineering alum Jad Younan (right) co-created Woopra, an innovative web analytics system, with computer science graduate Elie Khoury (left). Read about them in the LAU Magazine & Alumni Bulletin.
Civil engineering alum Firas Abouzaki went on to pursue an impressive career and is now an international expert in construction project management. He is seen here during an interview with Business Today in Malta.