Dean's Message
The school of engineering at LAU is proudly a destination for students and faculty as well as a hub for scholars who want to engage in challenging research using state-of-the-art equipment. Located in the heart of one of the most historic cities in the world – Byblos, our School offers a wide range of programs using a blend of rigorous, project-based curricula and unparalleled experiential learning opportunities that empower our students to make a positive impact.
As interim dean of LAU's School of Engineering, I feel privileged to head one of Lebanon's most prominent schools, whose students have gone on to make countless positive contributions to academia and industry. Time and again – I am awed not just by the ingenuity, but also by the passion and good character of our current and former students.
Our engineering programs are accredited by the Engineering Accreditation Commission (EAC) of ABET, www.abet.org, and we are looking forward to launching a new era in engineering education after we witnessed the completion of the Engineering Labs and Research Center (ELRC). This new building will harness the full creative potential of our community and will be one of the finest learning and research environments available at any engineering school in Lebanon and the region.
As the world changes, so too should our educational programs. To meet this challenge, we launched two new programs in petroleum and mechatronics engineering, as well as new minors, professional diplomas and graduate programs. The demand for talented engineers in these disciplines is growing all the time, and with the LAU's School of Engineering, we intend to train the next generation of leaders in these fields.
Indeed, success in engineering requires more than a strong technical knowledge and the ability to apply it to real-world problems. It also requires the ability to recognize ethical and professional responsibilities in engineering situations and make informed judgements that consider the impact of engineering solutions in global, economic, environmental and societal contexts, and a willingness to take informed risks in the name of innovation and progress. These principles are embraced by all our engineering curricula through a regular review process of continuous improvement.
I invite you to explore our vibrant community and our many online resources that showcase our people, research activities and initiatives at the School of Engineering. I hope you will join us as we help address some of the world's most pressing challenges.
Raymond Ghajar, Ph.D.
Interim Dean and Professor
School of Engineering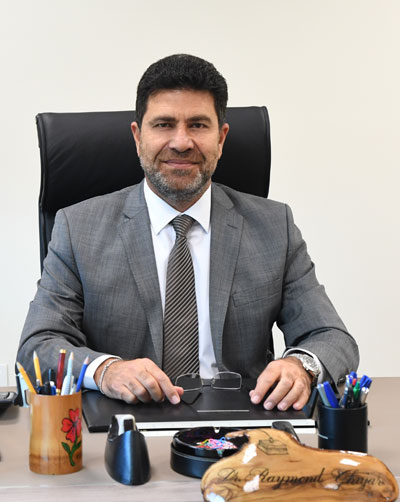 Raymond Ghajar
Interim Dean, School of Engineering