Ryan Succar '21 analyzes data on fame-seeking mass shooters
By Christopher Atamian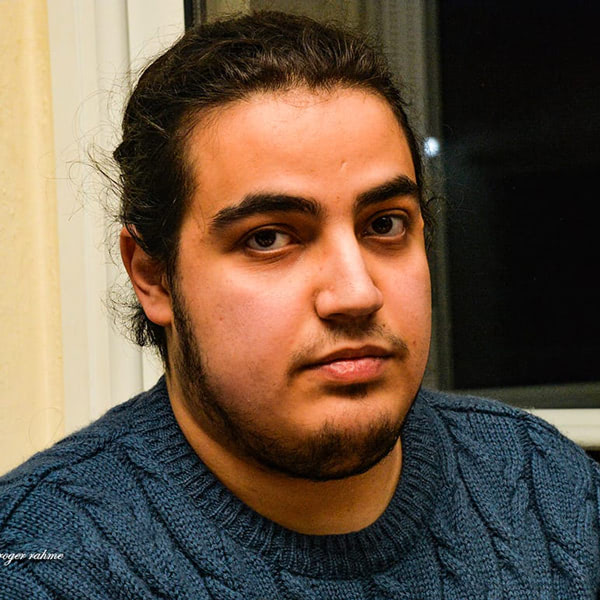 Certain kinds of mass shooters, namely those who seek to become famous, carefully plan their attacks using novel tactics and they thereby succeed in attaining notoriety.
That is what PhD student Rayan Succar (BE '21) observed with a research team at NYU's renowned Tandon Graduate School of Engineering. The group analyzed reports of 189 mass shootings carried out between 1966 and 2001 in the United States by 195 individuals, 28 of whom were classified as fame-seeking based on previous research on the subject.
"We adopted an engineering perspective," to a topic that has traditionally leaned toward qualitative approaches, said Succar. "Our methodology involved a hypothesis-driven approach to data collection, followed by the application of statistical and mathematical inference techniques. Hence, we brought a more quantitative and analytical dimension to the study of fame-seeking mass shooters," he added.
The study, led by Succar's mentor, Professor Maurizio Porfiri, looked at the behavior of the fame-seeking shooters and revealed a few key insights. The perpetrators deliberately choose previously untargeted venues and populations for their attacks, introducing an element of surprise and unpredictability. They also tended to communicate their intentions in varying degrees compared to previous incidents. On the other hand, a greater number of fatalities and heightened level of security of a venue were not found to be factors in the shooters' plans or in the attainment of notoriety.
The researchers found a direct correlation between the novelty of a shooting and the level of fame it achieves. This suggests that the strategies employed by these fame seekers are indeed effective in garnering attention. Sensationalized and detailed media coverage helps the perpetrators attain widespread notoriety.
The researchers mention Red Flag laws (legal measures that allow a court to temporarily remove or restrict access to firearms from individuals who have shown signs of being in crisis) as one area that can be impacted by their findings.
"We hope that this research will increase awareness when it comes to people showing threatening behaviors and a thirst for fame, even if a mass shooting seems implausible," said Succar.
"In collaboration with other NYU schools, Tandon endeavors to address urgent challenges such as climate change, data privacy, urban health, and more," he said. "I am a member of the Center of Urban Science and Progress, directed by Professor Porfiri, which unites scholars from diverse backgrounds and disciplines to collectively tackle these pressing issues," he added.
Succar majored in mechanical engineering at LAU. "I received an excellent preparation there. During my time at LAU, I had the privilege of receiving exceptional technical and professional training from esteemed academics," he said. "I am immensely grateful to my mentor, Dr. Barbar Akle, whose guidance and support as my professor were invaluable."
"LAU holds a special place in my heart, as it generously granted me a full scholarship through USAID's Higher Education Scholarship program, which is a testament to their commitment to education," he added.
Succar's dissertation at NYU will encompass the field of complex and dynamical systems, exploring both theoretical and applied aspects. "This research represents a valuable contribution to promoting the well-being and prosperity of society and will address similar questions to those tackled in this project," he said.